What's the easiest way to support Willingdon Home and School?
All you have to do is pay for some or all of your purchases using gift cards bought at FACE VALUE from FundScrip's participating retailers and a percentage of every gift card purchased is contributed to your group's fundraising efforts. Each purchase contributes between 2% and 10%. It's that easy.
Click the button below to purchase gift cards to your favorite retailers. This is an ongoing fundraiser, purchase your cards throughout the year!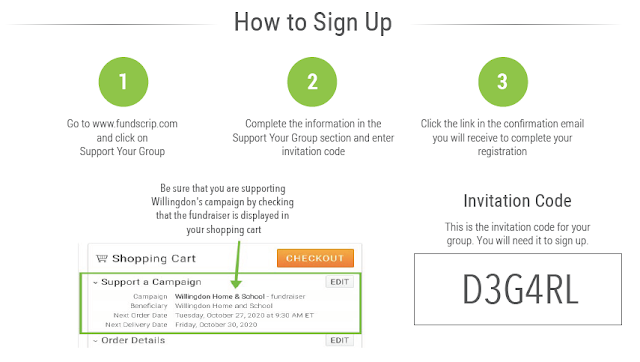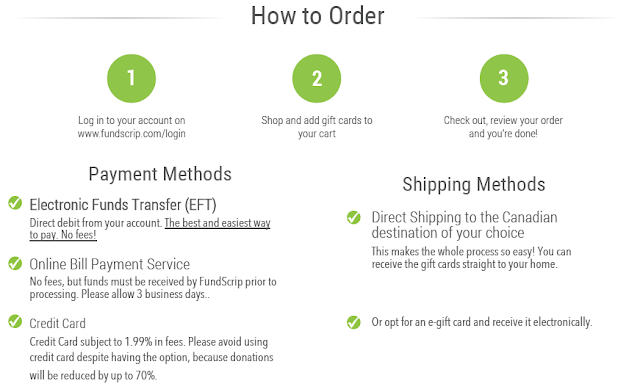 A few notes… 
When using "Online Bill Payment Service":
Please note your order will not be processed until you pay your bill from your bank account.
Place an order. Select Online Bill Payment Service

Receive your one-time 16-digit Payee ID

Login into your bank account and select "Add Payee" Search "Fundstream/Funscrip and add your 16 digit ID

Make a payment.
You are now set up for future payments. 
When using EFT payment method (Debit cards transaction):
Place an order.  Under Payment methods, select EDIT
Click Sign up for EFT payments for Free
Select either Instant Instant EFT Setup or Manual EFT Setup and click CONTINUE in the bottom right corner. 
If you select Instant EFT Setup, you will be directed to login to your online banking account in order to link your account for Debit card purchases on the Fundscrip website.
If you select Manual EFT Setup, you will be directed to upload a photo of a Void Check. Please note, the Instant EFT setup is, well instantaneous! However, the Manual Setup can take 1-2 business days.
You are now set up for future payments!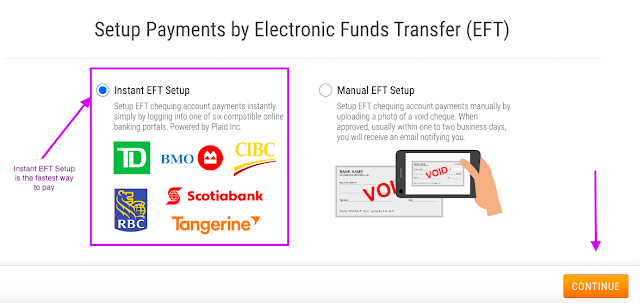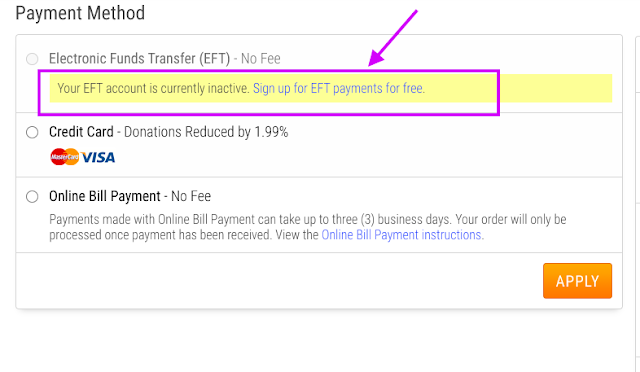 Can I pay by credit card?
When you check out you will see that you are able to use your credit card, however paying by credit card comes with a 2% fee. In some cases, such as most grocery and gas purchases that is the FULL donation amount. Therefore, we are kindly asking that you do not use the credit card payment option.
Happy Shopping!