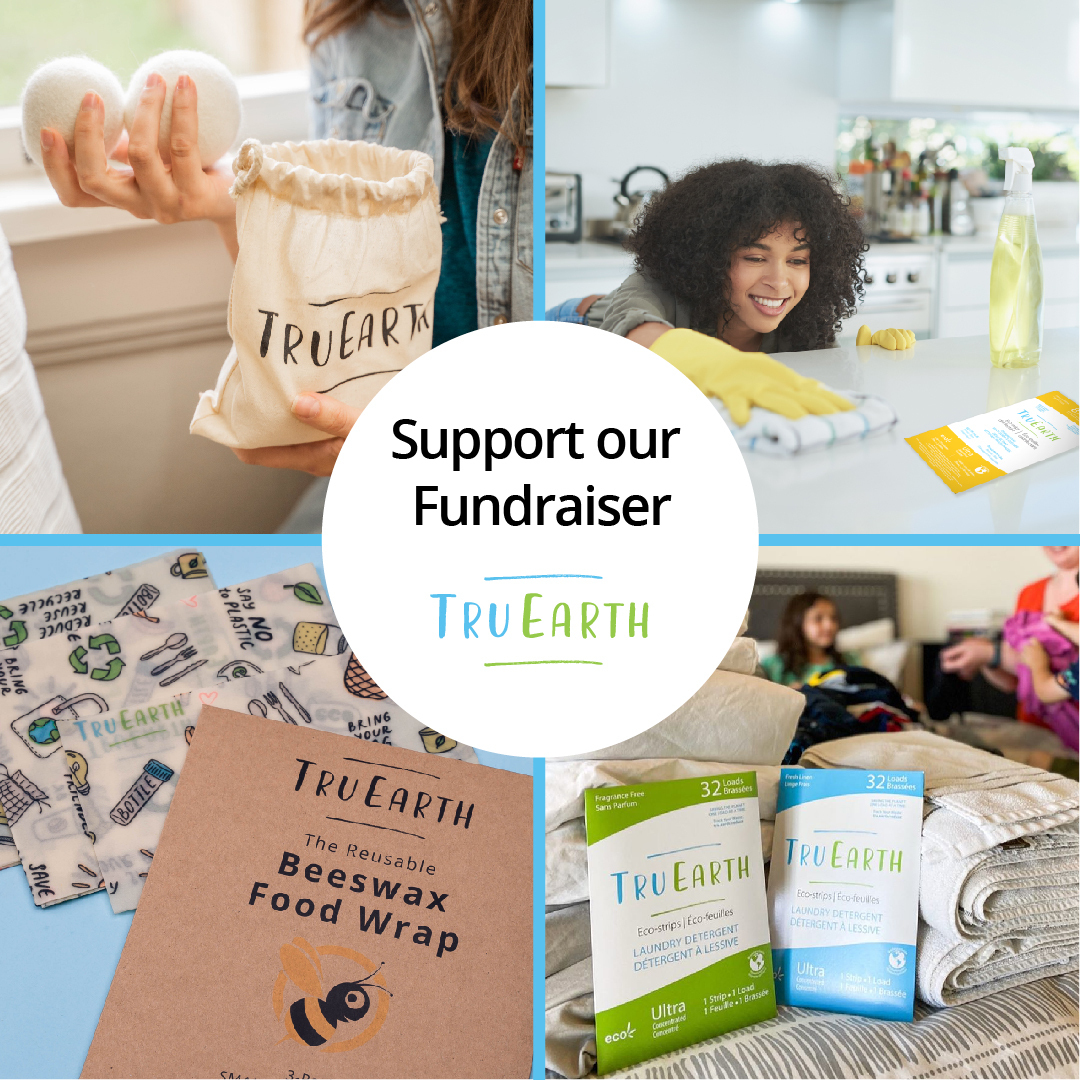 Home & School has partnered with Canadian company Tru Earth for our latest fundraiser.
Order eco-friendly laundry and cleaning supplies with us, and help Home & School. When you order a product, 20% of the total sales value goes to H&S. You can feel good knowing you are helping, AND purchasing products that help save the environment.
So make sure to share this fundraiser with everyone you know !
Tru Earth is a BC company that makes and distributes eco-responsible laundry detergent strips and other household products.
The lightweight design reduces transportation costs and global-warming carbon emissions by 94%. A single Tru Earth Eco-Strip weighs less than three grams, 94% lighter than the leading liquid detergents!